Share my passion and want to contribute? Please get in touch!

Just click this address to send me mail:
Please take a moment and sign my guestbook !
Thank you !!

I'M LEARNING AS I GO ALONG THIS ROAD TO STEVIE. I WANTED TO USE THIS PAGE FOR THE AWARDS I HAVE BEEN PROUD TO RECEIVE. I ALSO THOUGHT IT WOULD BE A GOOD PLACE TO ADD THE LINK BANNERS FOR THIS SITE..MY THANKS TO THOSE WHO HAVE CREATED THESE RARE IMAGES FOR ME. AND..STILL LEARNING, I WANT TO GIVE BACK TO ANYONE WHO WOULD LIKE TO RECEIVE AN AWARD. I KNOW THAT WE ALL HAVE OUR WAYS OF SHARING STEVIE AND FLEETWOOD MAC PICS AND POETRY..TRADES AND GRAPHICS....EVERYTHING TO BRING FUN AND ENJOYMENT TO ALL THE FANS. SO, WHAT I HAVE TO OFFER IN AWARDS..IS NOT THE MOST TALENTED !!..BUT, IT IS DONE FROM MY HEART. SO PLEASE..CONTACT ME..I WOULD BE HAPPY TO TRY AND MAKE AWARDS FOR YOU~
AWARDS I HAVE RECEIVED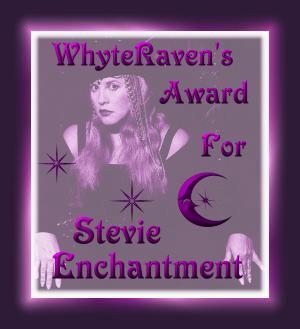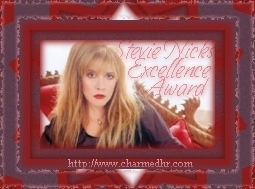 Very Special To Me ~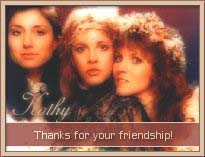 Thank You ~
Thank You Linda ~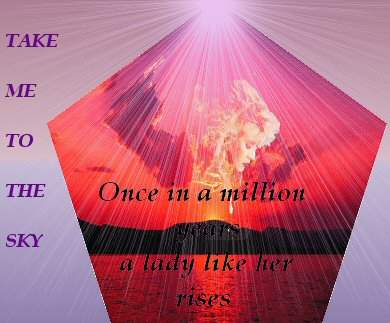 To The Gypsy That I Was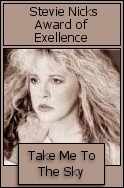 CHECK OUT "BRUCE'S PLACE" @
FOR GREAT GRAPHICS, LINKS,FUN...
AND HELPFUL RESOURCES ~

I AM VERY HAPPY TO START THIS NEW PHASE OF..GIVING..AFTER ALL THAT HAS BEEN GIVEN TO ME. I WOULD LIKE TO THANK "YOU" FOR YOUR HELP IN THIS..AND THERE ARE SO MANY SITES THAT DESERVE..SOMETHING I JUST CANNOT CREATE .. YET...BUT I WILL BE VERY HAPPY TO GIVE ONE AN AWARD TO ANYONE WHO HAS THE PASSION FOR THEIR WEBSITES..SO JUST CONTACT ME ..@ STEVIE145@JUNO.COM.. I WILL DO MY BEST..THANK YOU ~
BANNERS TO LINK TO THIS SITE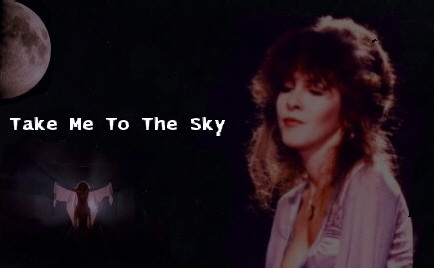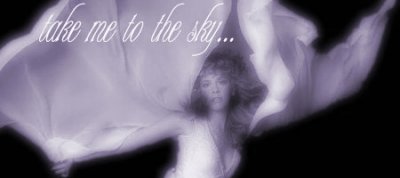 Thank You Sandy ~